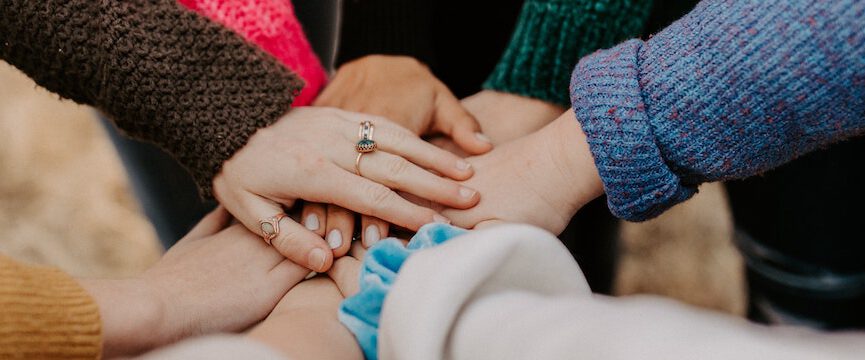 Date
Sep 30 2022

- Oct 02 2022
ImmunSymbiosis Annual Conference (3 days) – german
Seminar language: German
For patients, affected persons, therapists and interested parties
incl. drinks, snacks, lunch Saturday and Sunday
incl. access to all recordings of the 3 days for 4 weeks
incl. link to download the shown Powerpoint
Admission requirements
none
The seminars "ImmunSymbiosis 1 and 2" are not mandatory prerequisites, but strongly recommended. You can book these courses at any time as a recorded online seminar. The recordings are then available to you for 4 weeks.
Notes
The annual conference is planned as a pure presence seminar without live online access.
All presentations will be recorded and made available to participants as videos for 4 weeks after the seminar. These recordings will also be available for booking by non-participants after the seminar.
Registration
Registration possible at any time.
Access to the videos and link to Powerpoints will be sent via email afterwards.
For questions and registration please contact Pamela Lecher:
Either by email: info@sophiamatrix.de
or by phone:  49 (0) 8341 966 4100
All ImmunSymbiosis courses are tax-exempt as educational services according to § 4 No. 21. a) bb) UStG!
Topics
The first annual conference in September 2021 turned into the fireworks I had wished for. The first two intensive days with a lot of new knowledge and connections culminated on the third day in a deep, expanded understanding of ImmunSymbiosis. Also in 2022 I would like to offer with the ImmunSymbiosis annual meeting again for all ImmunSymbiosis enthusiasts, microbe friends and those interested in rethinking a platform for exchange, learning and joint further thinking. At the seminars we see again and again how quickly we recognize new connections when we rethink together and gather experience and knowledge. I would like to bundle and compress this energy and joy intensively once a year! I look forward to seeing you all, Ariane.
the latest research by Ariane Zappe
the current medical situation in the context of ImmunSymbiosis
case studies from the SophiaHealth Institute
case studies from participants
Demo case evaluation
application of the ImmunSymbiosis remedies of SophiaViva in practice
discussions, exchange, experience reports
exciting topics and theses for further development
free DNA and RNA as creation events in the connective tissue
outlooks into the future of ImmunSymbiosis
Fine print
ImmunSymbiosis is a complex model for the development of chronic diseases and solutions. A testing method such as kinesiology to apply the ImmunSymbiosis strategies is beneficial, but not mandatory.
The contents of this course can be integrated into any therapeutic practice or serve as self-help for patients and interested persons. No special prior knowledge is required.
The protocols for our case studies from the SophiaHealth practice are often based on the SophiaViva remedies, which were developed there specifically for the treatment of these patients based on the research there.
In the seminar, the mode of action as well as the production, composition and scientific background of the remedies used are explained transparently.
Thus, the principle of ImmunSymbiosis can of course also be integrated into a treatment independently of SophiaViva with other remedies.
This course does NOT teach any content from the curriculum of methods according to Dr. Klinghardt (ART Autonomous Response Test, PK Psycho-Kinesiology, MFT Mental Field Techniques), unless they are already mentioned in the book "ImmunSymbiosis".
Courses for MatrixTechnique and ImmunSymbiosis are conducted by SophiaMatrix® UG (haftungsbeschränkt). For questions regarding training in the methods ART, PK and MFT according to Dr. Klinghardt please contact the INK Institute für Neurobiology according to Dr. Klinghardt.
These INK courses are NOT a prerequisite for ImmunSymbiosis or MatrixTechnique seminars.
Hourly Schedule
Freitag 30.09.
Samstag 01.10.
Sonntag 02.10.